Hello, my name is Sue Grant. I started Soos Mobile Cat Grooming in December 2014. Previously I worked as a PA and although originally from Salisbury I have lived in the Fleet/Hartley Wintney area for the last 38 years!
I offer a professional, friendly, mobile cat grooming service within a 50 mile radius of Fleet, including a thorough grooming, clipping of matts and knots or full clip if required, claw clipping, eye and ear cleaning and dry or wet bathing with blow drying and styling.
I also offer cat sitting (holiday cover) for local clients within a 5 mile radius of GU51 (further subject to negotiation).
I currently have 4 cats: Basil the DLH tabby who is 15, dearly loved albeit slightly portly! Archie the athlete, a 12 year old red and white Norwegian Forest Cat whom we adopted 7 years ago, plus Percy & Queenie, both Norwegian Forest Cats, rescued via Cats Protection aged 9 months in 2017.
I am fully qualified as a cat groomer obtaining the Pet Industry Federation Certificate of Competence in Cat Grooming in 2014.
Despite having had 20+ years' experience of grooming cats and taking the PIF qualification, I still wanted to learn more and gain further experience. I initially undertook the Advanced Grooming Course at The Cat Grooming School with Master Cat Groomer and experienced vet, Svetlana Broussova, going on to take the highest award and become a Master Cat Groomer in December 2014, also covering basic First Aid for cats and humans. The Cat Grooming School is located at Pet Universe, Illford, London, which is widely regarded as one of the most professional salons in the UK.
For your comfort I am fully insured with Pet Professionals At Work for £3,000,000.
I also hold an Enhanced Disclosure being CRB/DBS Police checked – Certificate Number: 001379238430
99

times out of

100
the most difficult cats can be groomed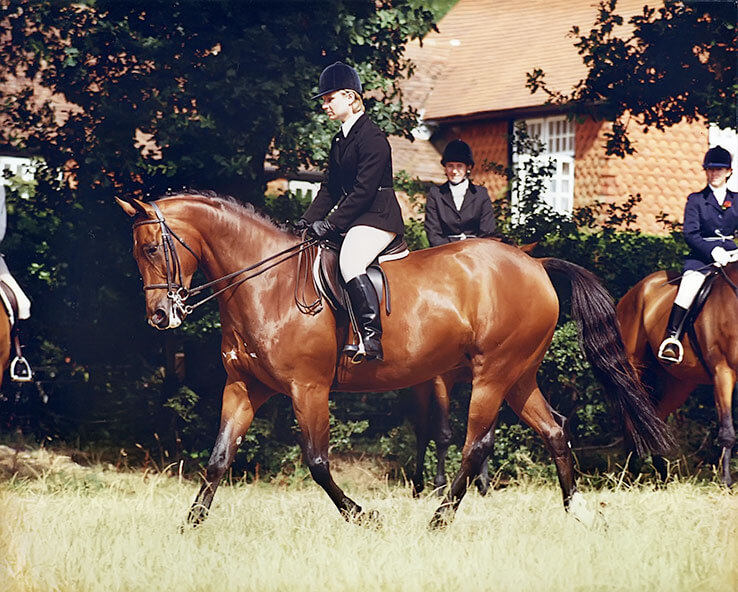 I have also competed with my horses over the years in a variety of disciplines, including dressage and showing; winning at Royal Windsor and becoming Reserve Champion at the BSHC&RHA National Championships. I have always enjoyed producing my animals to look their best!
A review written by Svetlana Broussova – Director Cat Grooming School Ltd, London UK
"It is a true pleasure for me to write this letter of recommendation for Sue Grant, who graduated as a Master Cat Groomer at the Cat Grooming School in December 2014. Sue is absolutely amazing and one of my remarkable students!
Sue has superb communications skills, is reliable, extremely organised, hardworking, caring, loving and full of life with a bubbly personality. She is friendly and a great pleasure to be around, however she is also highly professional with excellent standards of cat care taking great pride in her work, ensuring the end result is a happy cat with a happy owner.
I highly recommend Sue without hesitation and I wish her only great success in her own business, "Soos Mobile Cat Grooming"! Well done Sue! I am so proud of you.
With love and respect,
Svetlana Broussova – Director Cat Grooming School Ltd, London UK"